Bubble tea is a tea based drink with its origin in Taiwan, but is now popular across the world and comes in many flavors. It is prepared by combining tea with milk, ice and tapioca pearls along with some flavoring. Individually all key ingredients – tea, milk and tapioca pearls are considered safe for pregnant women.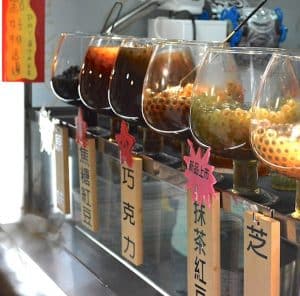 While teas are generally considered healthy for pregnant women, bubble tea is not such a healthy alternative due to its high sugar and fat content as well as due to the inclusion of artificial color or flavoring that may be harmful.
Therefore, try to minimize the consumption of bubble tea during pregnancy. If you've had it occasionally while pregnant, there is no reason to worry as it is likely safe.
Read about having herbal teas while pregnant here:
Read more about eating tapioca pearls during pregnancy in other dishes here: