Pregnancy and being a new mom are times when you are most conscious of what goes inside your body. With PregnantPlate as your culinary partner, you know exactly what foods are safe to eat during pregnancy and which ones to avoid, but what about your hair care routine? "Invest in your hair, it's the crown you never take off!"
Here are 10 hair care and hair styling products that are paraben, fragrance and preservative free and therefore deemed safe to use for expecting and new moms:
Argan Oil of Morocco Hydrating Hair Shampoo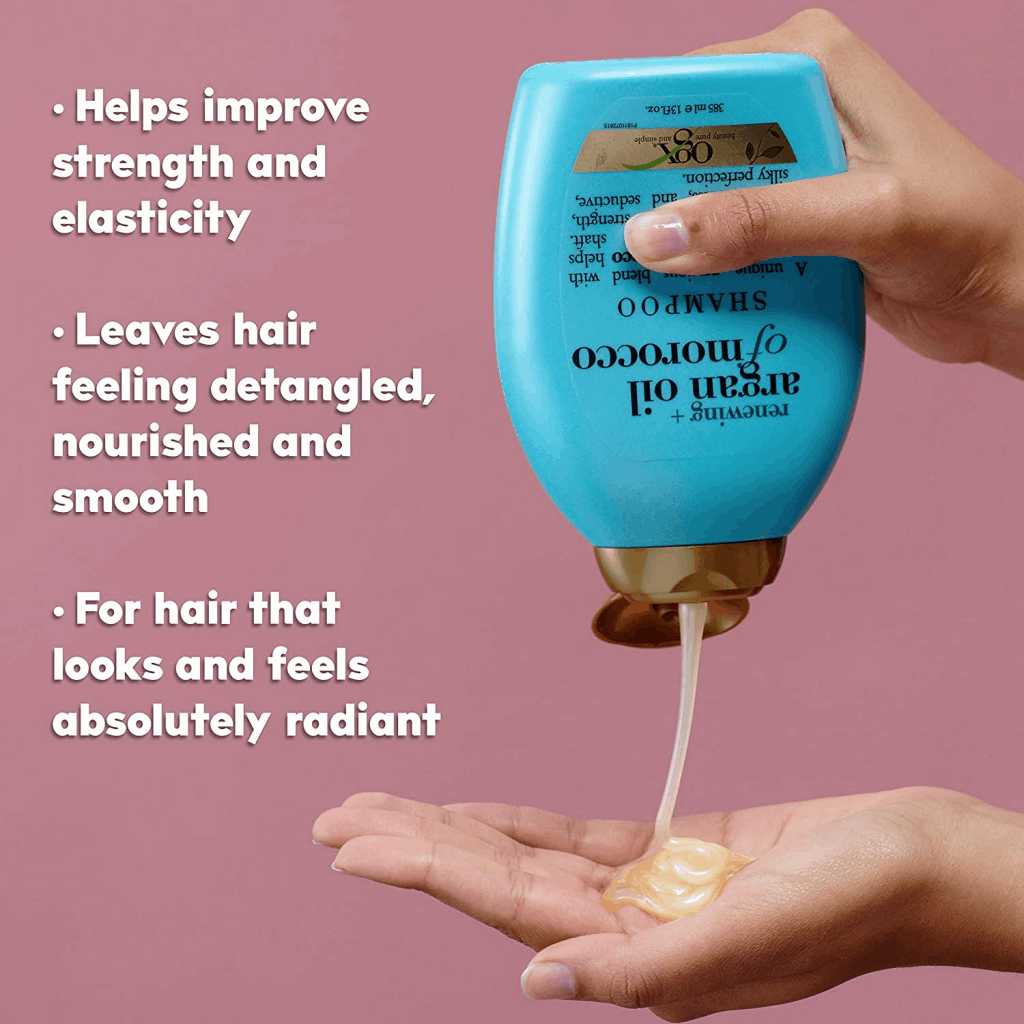 Who doesn't wish to have those lustrous locks of hair that seem to have a life of their own! Hydrate, repair and renew dry hair with OGX Renewing + Argan Oil of Morocco Hydrating Hair Shampoo. This hydrating shampoo helps renew and soften hair by penetrating strands to lock in moisture. It also helps improve strength and elasticity of hair while creating soft, touchable tresses. Free from parabens and sulfated surfactants, this moisturizing shampoo helps leave tresses feeling radiant, silky and smooth
To say users love OGX Renewing + Argan Oil of Morocco Hydrating Hair Shampoo would be an understatement. It has transformed dry, brittle, frizzy hair that broke off easily into shiny, fuller, healthier hair. It leaves hair feeling silky smooth and moisturized and smells amazing! A great product for moms at a great price!
The Honest Company Gently Nourishing Sweet Almond Conditioner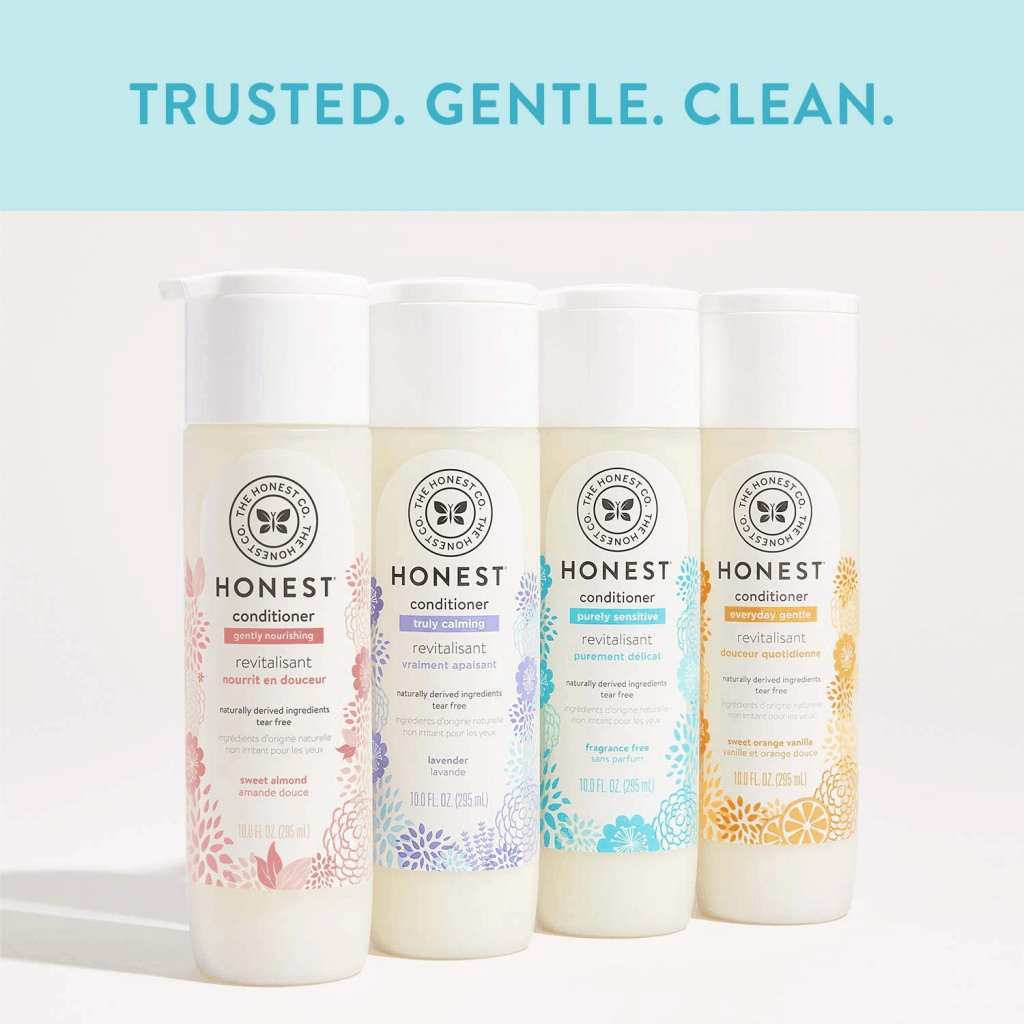 Shampoo without conditioner is like yin without yang! While shampoo clears away the dust, sweat and oil, it leaves the hair cuticles open. Conditioner re-seals the hair cuticles effectively locking moisture in and environmental pollutants out. Honest Gently Nourishing Sweet Almond Conditioner detangles knots and softens and nourishes hair with a unique moisture blend containing jojoba and almond oils. This conditioner provides all-day moisture to combat dry hair. Honest hair conditioner is made with plant-derived ingredients and is paraben free, dermatologist tested, parent trusted, and not tested on animals, and it contains no animal byproducts. It leaves hair feeling silky, soft, and easy to manage.
Delighted users absolutely love the Honest Gently Nourishing Sweet Almond Conditioner and claim it's the best conditioner ever! Their hair feels so incredibly soft and smooth after every wash and makes it look healthy. Users blush under the avalanche of compliments they receive for their shiny hair after using Honest Gently Nourishing Sweet Almond Conditioner. Just a little Honest Sweet Almond Conditioner goes a long way. It nourishes hair, moisturises and leaves them looking their best! 
Evolution Argan Oil Serum for Hair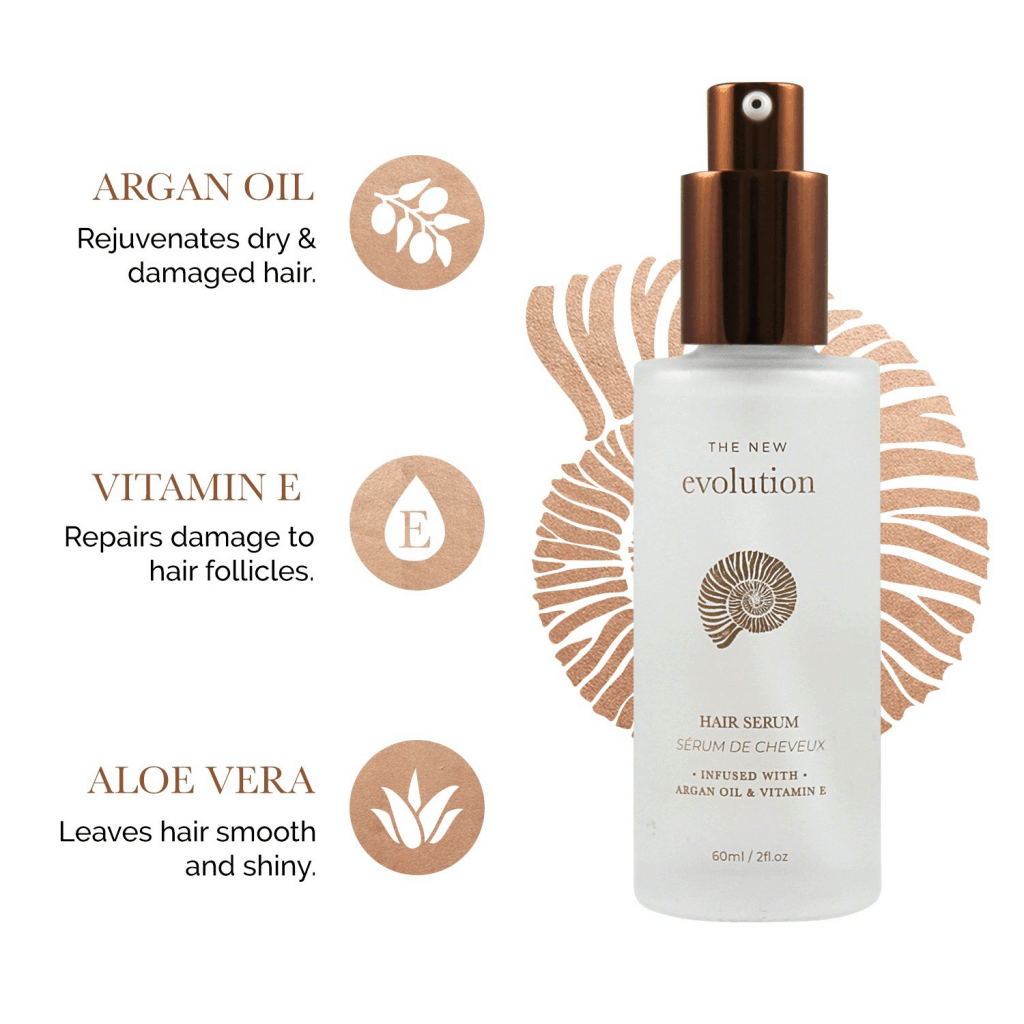 Good Hair Days Are Here Again! Apply 2-3 drops of the Evolution Argan Oil Serum and transform your hair into stunning portrait of beauty. It gives your hair the fortification needed not only to bounce back but also to make it resilient to future damage. Irrespective of what type or texture of hair you have, the Evolution Hair Serum can wield its magic on every hair type. This hair repair serum gives you those perfect locks that will make the rest of the world go green.
Users find Evolution Hair Serum absolutely amazing! They love how soft, healthy looking and weightless it leaves their hair. It works well on wet as well as dry hair. And the smell is just divine! Plus, a little goes a long way, so it lasts a long time. Users find it even helps repair split ends. A definite win-win for your hair!
COCO & CO. Organic Pure Extra Virgin Coconut Oil for Hair & Skin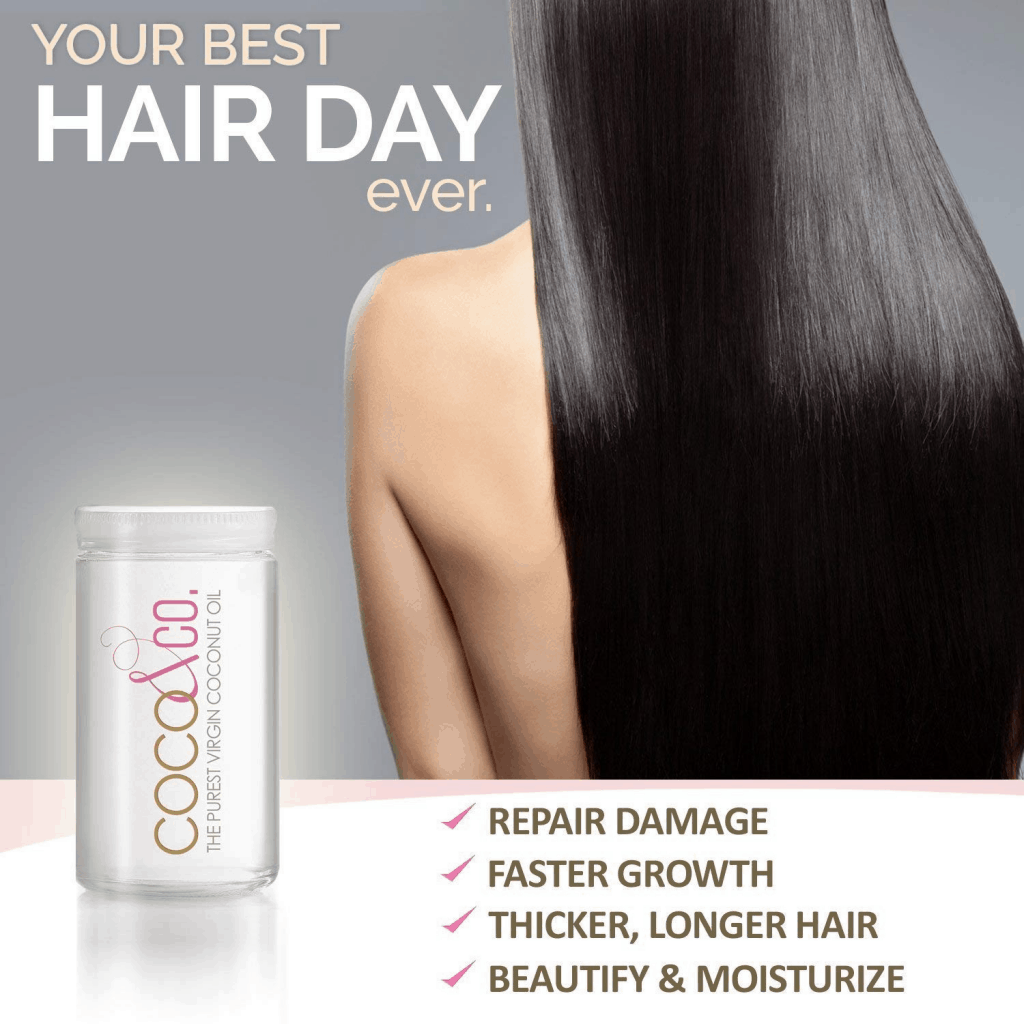 Relax and wind down for the day while providing your hair with the nourishment it needs. COCO & CO. Organic Pure Extra Virgin Coconut Oil is rich in vitamin E and essential fatty acids. It's a crystal-clear liquid above room temperatures and is an immaculate white solid at cool room temperatures, that easily melts in the warmth of your hands! Apply to hair overnight as a deep conditioner. Apply a tiny amount to hair and tips for added shine. Its unique extraction method makes it so pure; it's been lab tested and proven to be up to 1000% more pure than regular extra virgin coconut oil.  Yes, that makes it fine like silk and clear as spring water!
A few drops of COCO & CO. Organic Pure Extra Virgin Coconut Oil can be more nourishing to hair than all of the grocery aisle coconut oils combined! Users love, love, love COCO & CO. Organic Pure Extra Virgin Coconut Oil. They claim it to be a miracle worker. What was a frizzy disaster site before transformed into soft, well-behaved, shiny and healthier hair. It's the hair care product they have been looking for their whole lives! Definitely a must buy foreach of us who dream of those soft, lustrous, bouncy curls!
Nature's Bounty Hair, skin & nails with biotin and collagen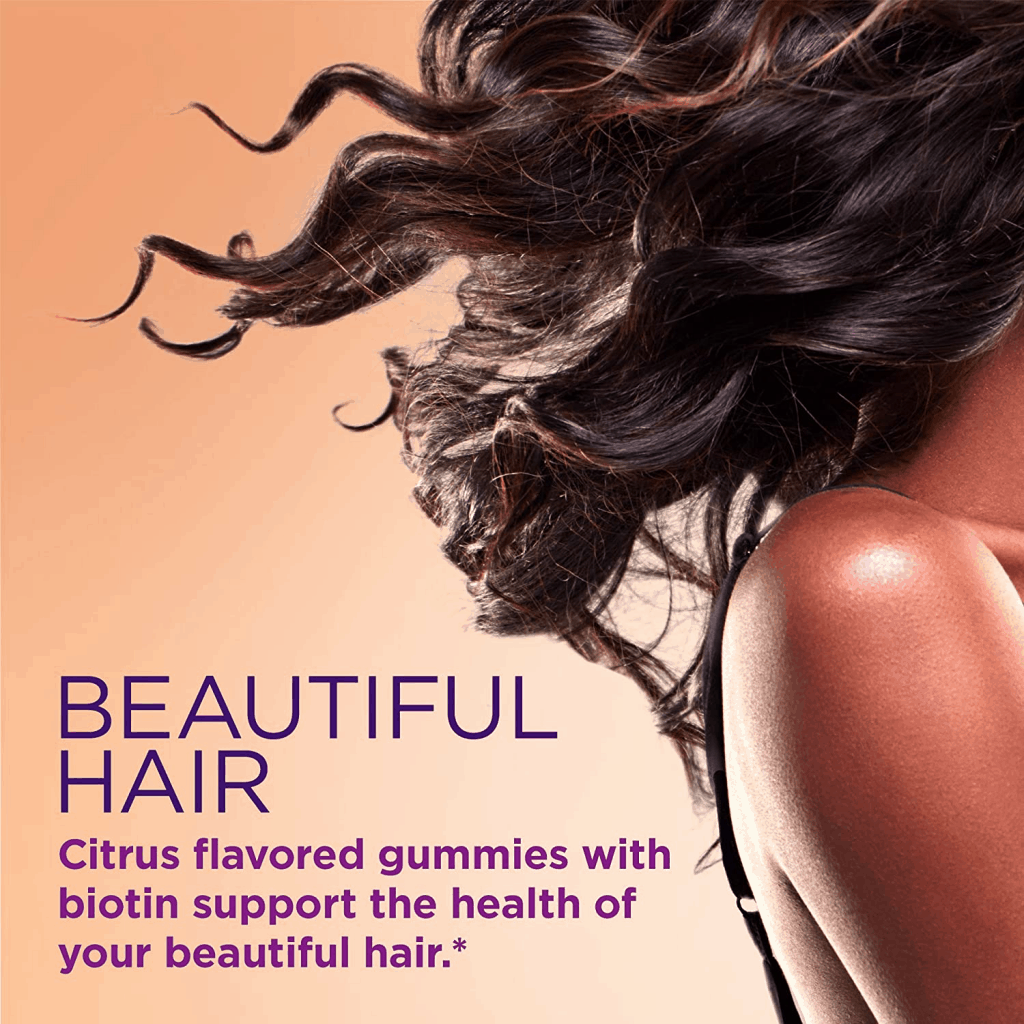 Stop postpartum hair loss in its tracks. Nature's Bounty Hair, skin & nails with biotin and collagen contains collagen, plus Biotin and other vital nutrients that strengthen hair, giving you strong, beautiful, voluminous head of hair. Each serving of this delicious tropical citrus flavored biotin and collagen gummies contains antioxidants Vitamins E and Vitamin C. Together, they maintain the collagen in the body, improve blood circulation, fight free radicals, help in absorption of iron and improve hair growth, making them look healthy and lustrous.
For nearly 50 years women have depended on Nature's Bounty to reclaim their lustrous locks, their crowning glory. Within 2-3 months of consistently taking Nature's Bounty, they start to see the difference. Their hair grows faster and thicker, they experience better skin and healthier nails. People enquire about the secret of their lustrous hair and glowing skin. And it's tropical citrus flavour makes taking this vitamin supplement an appealing task. And they always order an extra bottle so as not to run out of them. They are easy to swallow, great for hair, skin and nails and great value for your money. Bye, bye hair loss. Hello lustrous hair!
Coco & Eve Like a Virgin Hair Masque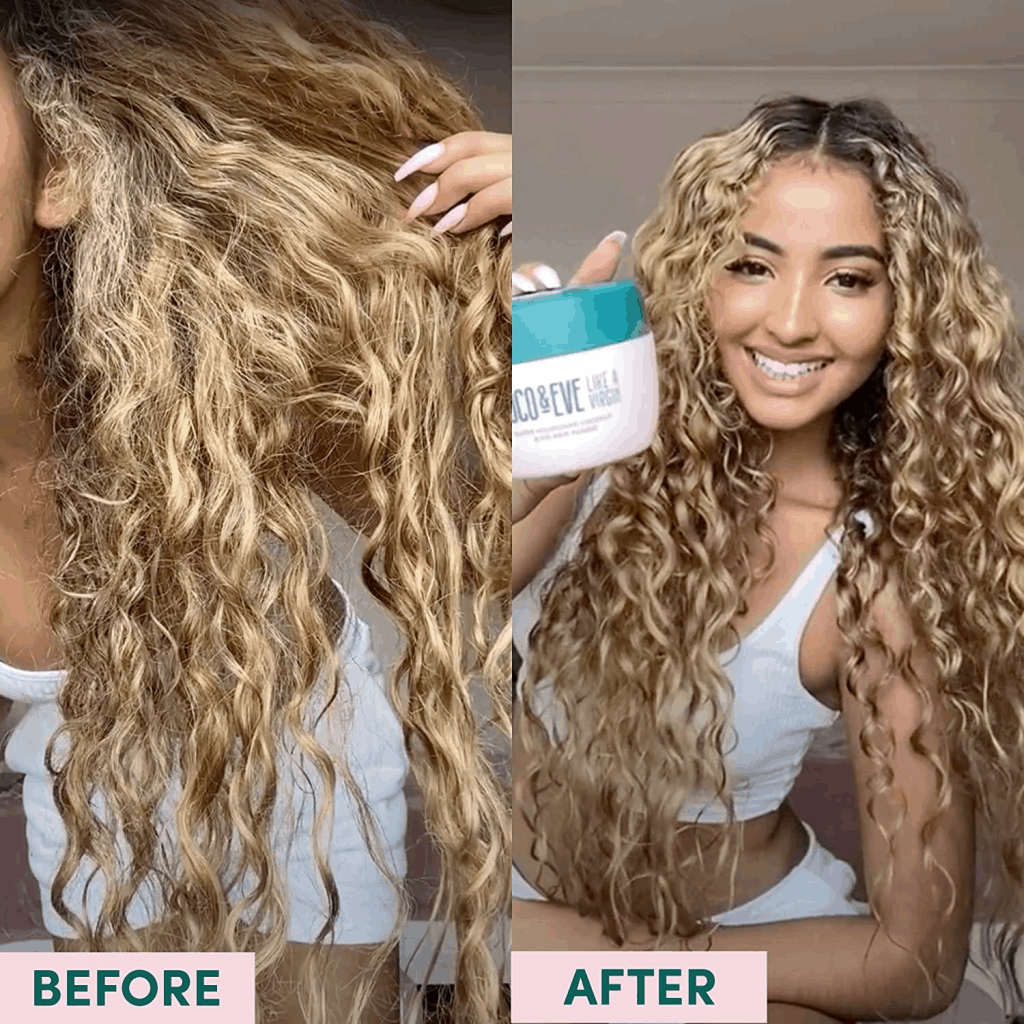 A good hair mask is essential for good hair health. Coco & Eve Hair Masque is a 5-in-1 miracle worker…it hydrates, conditions, improves hair texture and shine, treats split ends and tames frizz in just 10 minutes. Talk about transforming your tired, dry, damaged hair into shiny, glossy and smooth hair – Coco & Eve Hair Masque can accomplish it for you in one wash. It's the hair mask that everyone is talking about. It not only makes the hair look, feel and smell better, it dramatically improves the health of it too. No wonder it has won 13 beauty awards. Coco & Eve leave in hairmask is suitable for ALL HAIR types.
Believers cannot praise Coco & Eve Hair Masque enough! "INCREDIBLE", "Simply Amazing Stuff", "Best hair mask ever!" "…works miracles" are just some of the words of appreciation they use to express their satisfaction. People from very fine hair to curly hair to coloured hair to damaged hair have used Coco & Eve Hair Masque with great results. A must have hair care product for every new mom!
The Honest Company Sweet Orange Vanilla Conditioning Detangler Spray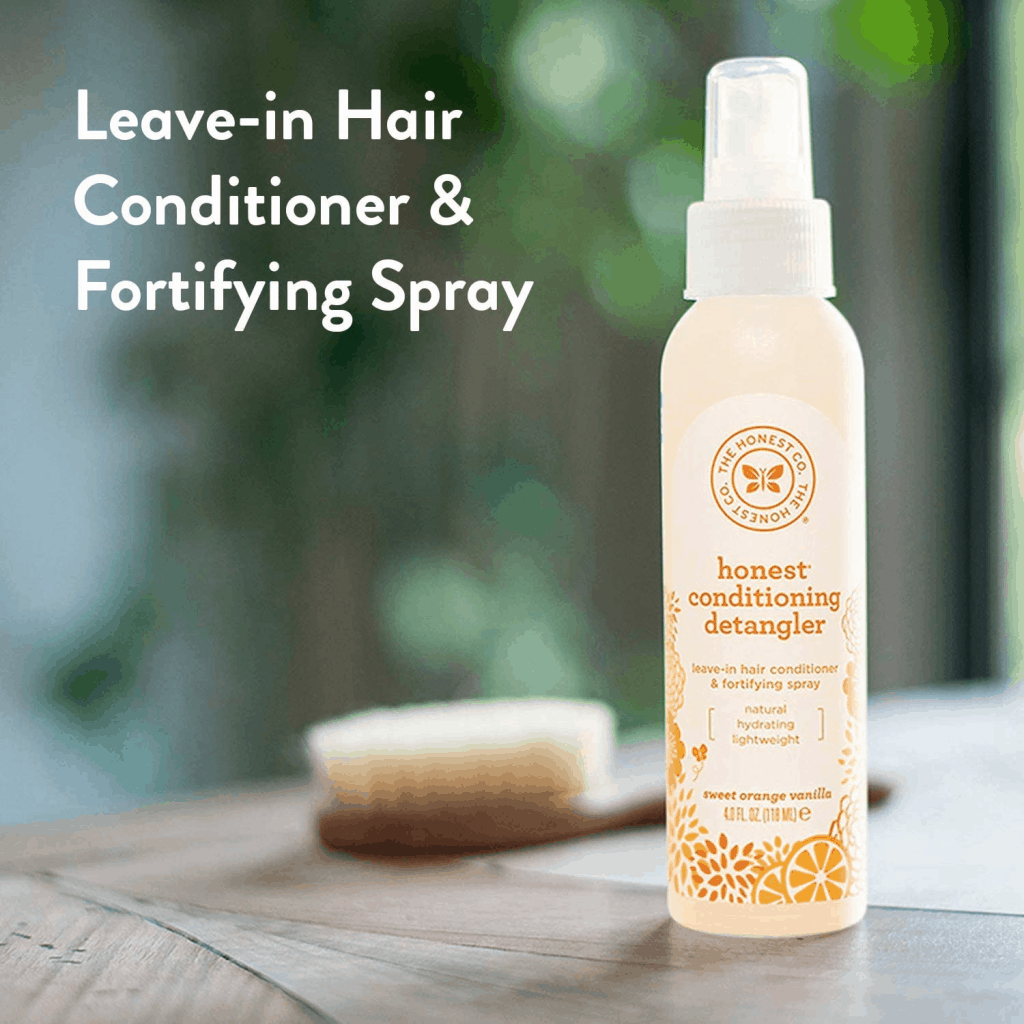 Detangling hair used to be a task only the patient and powerful could do well. Not anymore! The Honest Conditioning Hair Detangler is nothing short of magic. It makes mornings a breeze and tear-free. Honest leave-in hair conditioner and fortifying spray is a blend of argan oil, shea butter, jojoba protein, and quinoa extract that naturally softens and nourishes hair, allowing your brush to glide right though tangles. It also helps silken and separate strands, eliminating fly-away hair and increasing shine. Made with plant-derived ingredients, the Honest Conditioning Hair Detangler is gentle enough for everyday use. 
Delighted users say they fell in love with Honest Conditioning Hair Detangler the first time they used it. It was love at first spray! And unlike other detangling sprays, Honest does not weigh down your hair and make it greasy. It leaves your locks looking luscious and bouncy. A must have to tame those locks and look your best!
SheaMoisture Curl and Style Milk for Thick, Curly Hair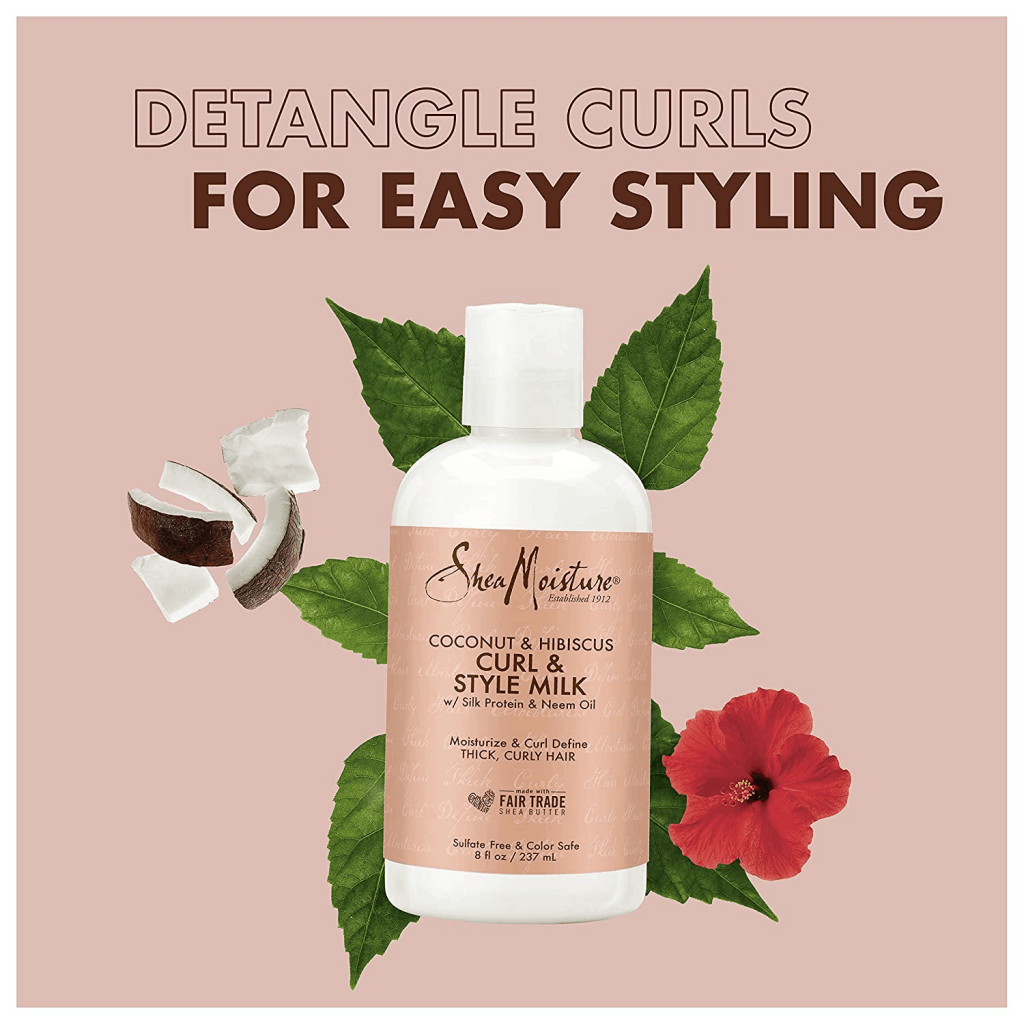 It's a sight to behold when curls bounce off your face and catch the golden sunshine. Shea Moisture Coconut & Hibiscus Curl & Style Milk with Shea Butter is a styling cream that will help transform dry, damaged, over-processed hair to frizz free, detangled naturally beautiful curls! SheaMoisture's Coconut & Hibiscus Curl & Style Milk, blended with Coconut Oil, silk protein and neem oil, helps to hydrate, reduce breakage and smooth messy and wavy curls giving your hair a soft and silky feel. You can use this Curl & Style Milk from SheaMoisture every day for enviously lustrous and easily manageable curls.
Fans are divided into two opposing camps, one who love the aroma and think it smells of paradise and the other who love the soft bouncy curls SheaMoisture Curl and Style Milk provides. Either way they can't stop gushing about how amazing it makes their hair look and feel. Just apply a little SheaMoisture Curl and Style Milk to damp hair and your hair speaks volumes about your health and beauty. 
NatureLab Perfect Shine Scalp Scrub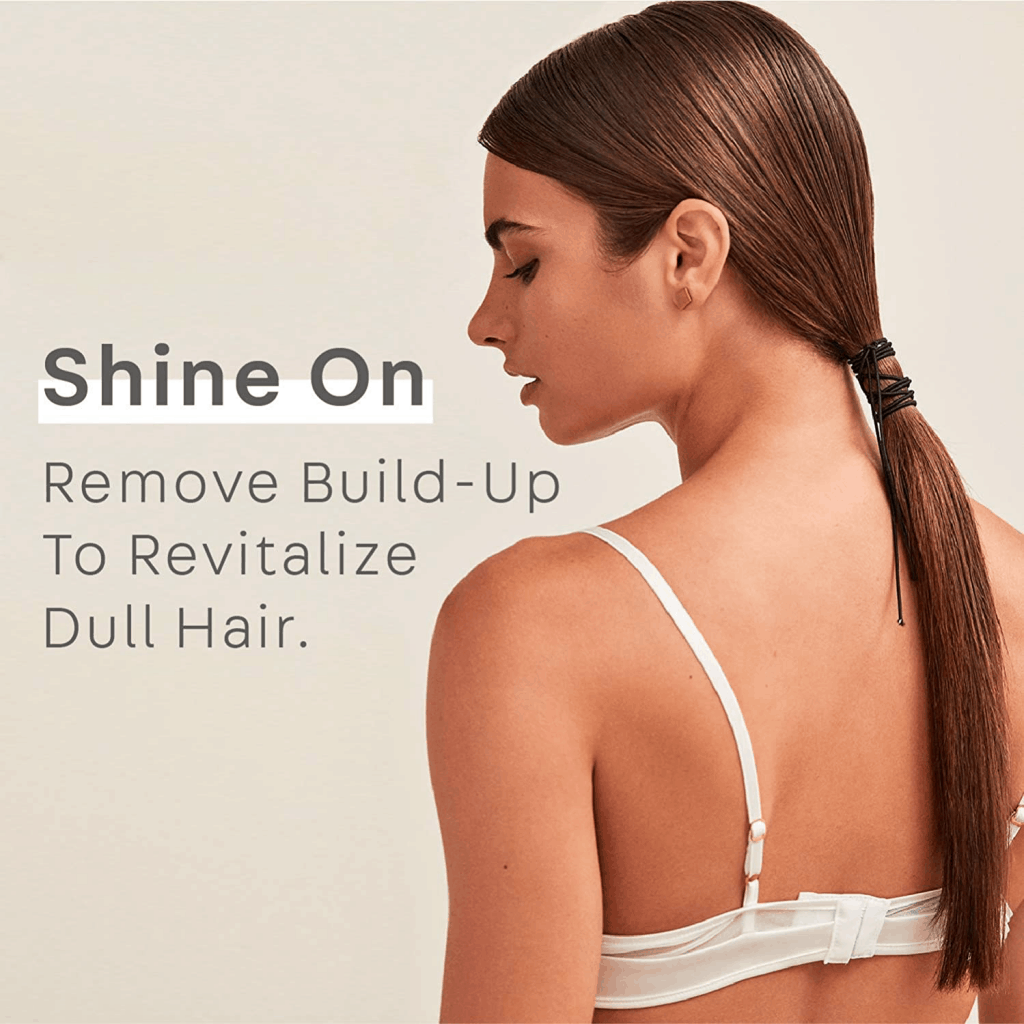 Just like exfoliating your skin brings out its natural shine, exfoliating your hair removes product buildup, dirt, excess oil, and dead skin cells that inevitably gather at the root of your hair. NatureLab Perfect Shine Scalp Scrub is made with gentle exfoliating sugar crystals to clear product build-up, and probiotic sake water to help balance your skin's pH. It coats your hair with a platinum-like shine without adding extra weight, lifting hair's natural reflective properties to the surface for a lustrous, glossed finish. It's Pearl Extract + Grape Stem Cells help boost hair's own enzymes, unveiling an iridescent finish. 
NatureLab Perfect Shine Scalp Scrub has outperformed many user's expectations. They say it starts as a sugar scrub which feels great on the scalp, but then melts and forms a rich lather, leaving your scalp feeling clean and fresh and your hair smooth. And they love how amazing it smells. No wonder NatureLab Perfect Shine Scalp Scrub has become a staple in many hair care routines. Make it a part of yours too!
Garnier Olia Ammonia-Free Brilliant Color Oil-Rich Permanent Hair Color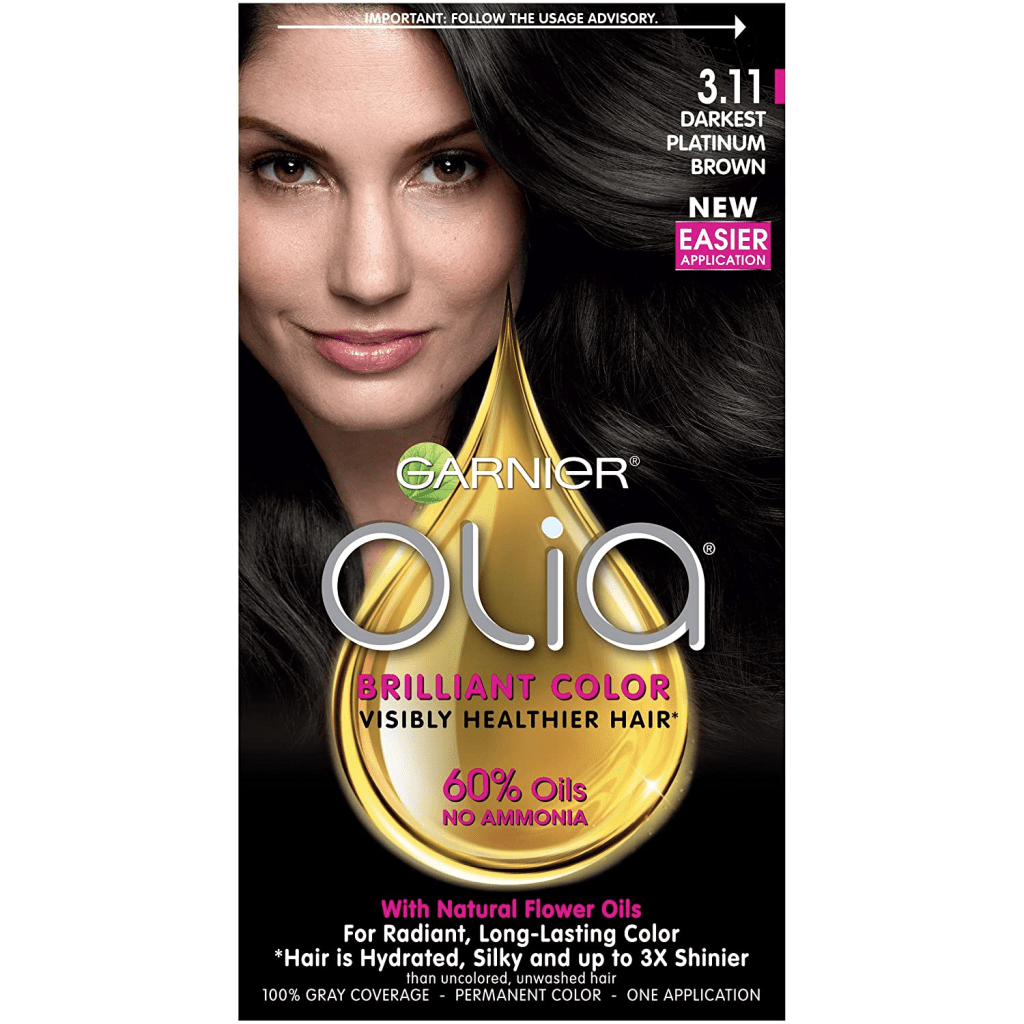 Wondering if colouring your hair as an expectant or new mom is safe? Don't worry, any hair colour that does not contain ammonia, parabens, peroxide, resorcinol, and paraphenylenediamine is safe to use during pregnancy. Just make sure to colour your hair preferably in the second trimester and test the dye for its compatibility with your skin, even if you are buying a safe product, say experts. Same goes for a new mom.
Garnier Olia Hair Color is an ammonia free hair color that uses an exclusive 60% oil blend with natural flower oils to achieve brilliant, radiant color results. The unique non-drip velvet cream formula propels colorants into the hair–without ammonia–with a pleasant sensorial fragrance. Garnier Olia Hair Color visibly improves and restores hair as the oils help to reverse roughness and dullness for more brilliant, long-lasting color. Hair is hydrated, silky, 3x shinier and visibly healthier.
For many colour enthusiasts Garnier Olia Ammonia-Free Brilliant Color Oil-Rich Permanent Hair Color is it! They love how rich, shiny and healthy their hair looks after using Garnier Olia. And it does not have strong harsh smell. And the best part because it contains 60% oils, it hydrates hair, leaving them smooth, soft and silky. Way to attract compliments mommies!