Pregnancy and certain chemicals found in skin care products like Retinoids, Tetracycline, Hydroquinone, Salicylic Acid, and Benzoyl Peroxide do not go together. These chemicals can cause birth defects and therefore are best avoided during pregnancy and breast-feeding stages of a woman's life. What then is safe to use during pregnancy? You have stocked up on Burt Bee's Belly Butter for stretch marks. But is that enough? Here's a list of 10 skin care products that are deemed safe to use by pregnant women as well as nursing moms.
Neutrogena Hydro Boost Hyaluronic Acid Hydrating Water Gel Daily Face Moisturizer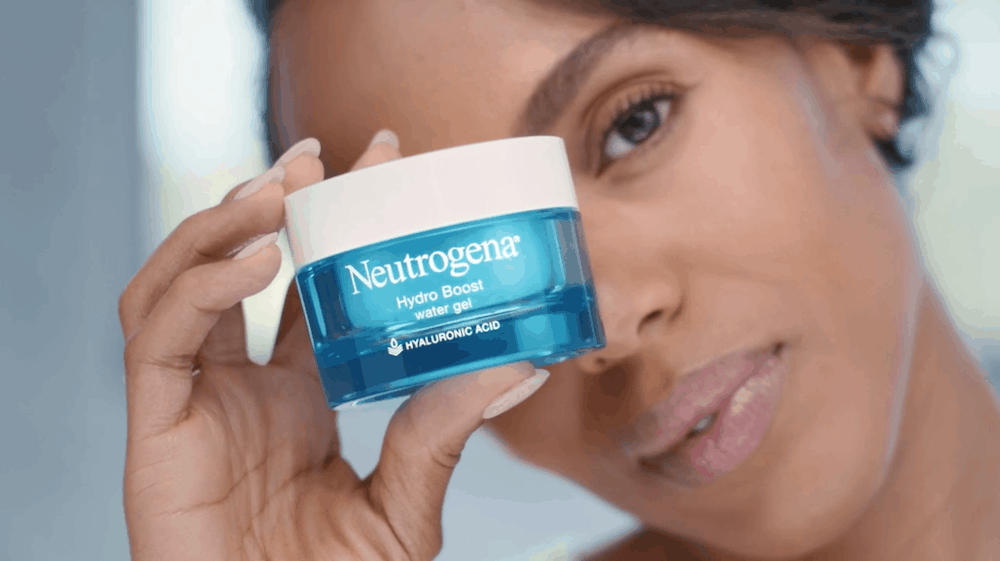 Mirror, mirror on the wall, whose got the most flawless skin of them all! Turns out all those who use Neutrogena Hydro Boost Hydrating Water Gel Moisturizer. It instantly quenches dry skin and boost skin's hydration level, keeping it looking smooth, supple, and hydrated day after day. The unique water gel formula absorbs quickly like a gel, but has the long-lasting, intense moisturizing power of a cream. This daily gel moisturizer is formulated with hyaluronic acid, a hydrator found naturally in the skin that attracts moisture and locks it in. The non-comedogenic gel facial moisturizer can be worn under makeup as well and leaves your skin feeling more supple and smooth.
Neutrogena Hydro Boost Hydrating Water Gel Moisturizer has consistently received rave reviews. Women with skins ranging from oily to acne-prone to dry skin have used Neutrogena Hydro Boost Hydrating Water Gel Moisturizer and felt a positive difference in their skin. They say it feels like giving your skin a huge drink of water. So, what are you waiting for mums-to-be? Let your skin too dive into the moisturising goodness of Neutrogena Hydro Boost Hydrating Water Gel Moisturizer. 
CeraVe Hydrating Facial Cleanser | Moisturizing Non-Foaming Face Wash
Maintaining your skin's pH-balance while washing off the grime and dirt can be a bigger challenge than we ever thought possible. But not anymore.  Developed with dermatologists, CeraVe Hydrating Facial Cleanser is a unique formula that cleanses, hydrates and helps restore the protective barrier of the skin with three essential ceramides (1, 3, 6-II). The formula also contains hyaluronic acid to help retain skin's natural moisture. It's fragrance-free, non-comedogenic, non-drying and gentle on the skin. The unique MVE Technology is a patented delivery system that continually releases moisturizing ingredients for 24-hour hydration. 
Users love how great CeraVe Hydrating Facial Cleanser leaves their skin feeling. They say it takes a little getting used to its lotion-like texture, but boy it works wonders hydrating and cleansing skin at the same time. It's gentle, non-irritating and gives the skin the tender loving care it craves. A must have in every mum-to-be's beauty kit.
Lancome Tonique Confort Comforting Rehydrating Toner
A toner does more for our skin than we give it credit for. It shrinks pores, restores skin's pH balance, adds a layer of protection, acts as moisturiser, refreshes skin and prevents ingrown hairs. A toner has so many benefits to offer and there are so many brands out there. But which one of them is pregnancy safe? Lancome Tonique Confort Comforting Rehydrating Toner is a silky, soothing and moisturizing toner that gently purifies and rehydrates dry and sensitive skin. Made with Acacia Honey and Sweet Almond Oil for a healthy-looking complexion, this luxurious facial toner soothes and comforts. Deeply hydrating, with a silky serum-like texture, Lancome Tonique Confort Comforting Rehydrating Toner makes your skin feel soft, fresh, clean and comfortable.
Social media influencers and even professional cosmetologists swear by the luxurious feel and amazing benefits of Lancome Tonique Confort Comforting Rehydrating Toner. It hydrates your skin and helps it reclaim its flawlessness that time and environment may have robbed it of. A must in every mum-to-be's skin care routine.
Belli Eye Brightening Cream
Gazing into the eyes of a loved one can be an invigorating experience. But gazing into a screen all day not so much! It leaves your eyes feeling tired and dull. Brighten them up with Belli Eye Brightening Cream. It contains Vitamins K and B3 that revitalize your tired eyes and help with the appearance of fine lines and wrinkles. The good news is all ingredients in Belli products are selected based upon extensive reviews of published medical studies. OB/GYN and dermatologist recommended, Belli products are safe to use for expecting and nursing moms. 
Reviewers love the peace of mind using a Belli product brings them, knowing it's safe to use for an expecting mum and her baby. And its efficacy is extraordinary. Belli Eye Brightening Cream is definitely one to be tried after a tiring day. A must have for new mums whose tiny tots are yet to learn to sleep through the night.
EltaMD UV Clear Facial Sunscreen Broad-Spectrum SPF 46
The American Academy of Dermatology recommends daily use of sunscreen for all to protect against skin cancer. And it's especially important during pregnancy as hormonal changes can cause skin pigmentation such as melasma and these spots may get darker with sun exposure. Oil-free EltaMD UV Clear facial sunscreen is recommended by dermatologists because it helps calm and protect sensitive skin types prone to acne, rosacea and discoloration. This mineral-based face sunscreen is lightweight, sheer and silky. It contains ingredients like niacinamide, hyaluronic acid and lactic acid that promote the appearance of healthy-looking skin. EltaMD UV Clear Broad-Spectrum SPF 46 is the ideal daily face sunscreen for sensitive skin. This sunscreen lotion is non-greasy, fragrance-free, oil-free, paraben-free, sensitivity-free and noncomedogenic. 
Those who have experienced the benefits of using EltaMD UV Clear facial sunscreen swear by its sun protection prowess. They like the fact that EltaMD UV Clear facial sunscreen has a high SPF for both UVA and UVB rays, without leaving a white cast on the skin. They absolutely love the ingredients an EltaMD UV Clear facial sunscreen contains like Niacinamide, vitamin E and hyaluronic acid which possess antioxidant and anti-inflammatory properties, heal hyperpigmentation, brightens skin tone, increases collagen, strengthens the skin's natural barrier, reduces UV damage to the skin and locks in moisture. Wow, definitely a must have for every expecting and new mum.
OGX Extra Creamy + Coconut Miracle Oil Ultra Moisture Body Wash
Bath time is that special time when you finally get to be alone with your thoughts, you get that well deserved slice of peace and quiet. You definitely want your body wash to enhance that feeling of relaxation and add that dash of luxury to it and pamper your skin that pregnancy may be making dry or itchy. The ultra-hydrating OGX Coconut Miracle Oil Body Wash is great for oily skin, dry skin, normal skin, and combination skin. Lather, rinse, and repeat to help skin retain moisture with every wash, to help keep skin soft and smooth, and to achieve quality skincare results. 
Veteran mums absolutely love the smell of OGX Coconut Miracle Oil Body Wash. They also adore the rich creamy texture of this body wash that leaves their skin feeling soft and supple. They say it feels like being on a tropical vacation and secretly love how amazing their bathroom smells after every bath. A luxurious, nourishing body wash for pregnant women and new moms!
Burt's Bees Night Cream for Sensitive Skin, 1.8 Oz (Package May Vary)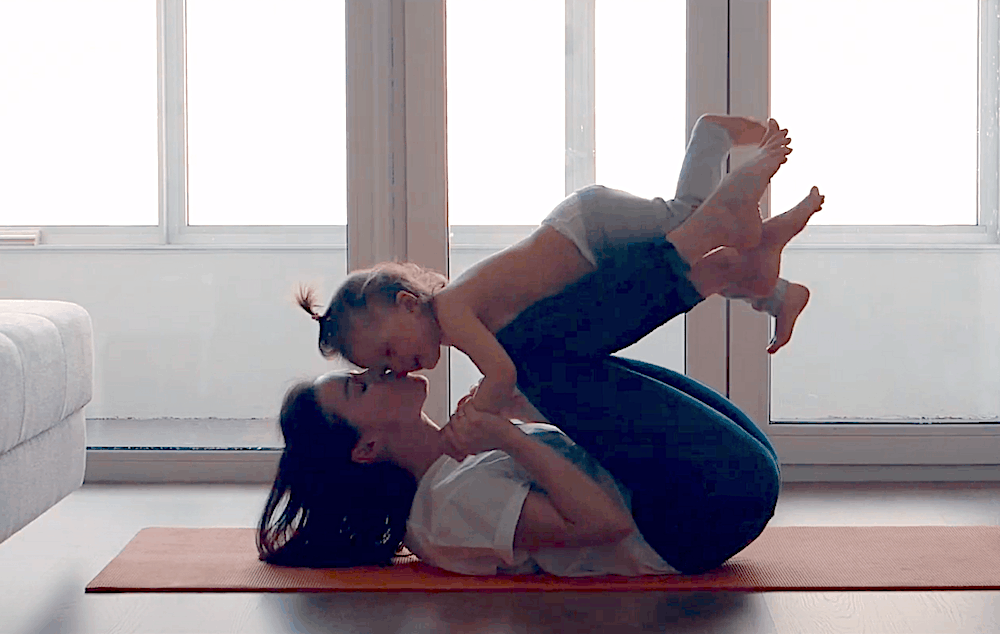 Night time is time for skin to repair and rejuvenate. Make the best of this time with naturally gentle and skin friendly, Burt's Bees Sensitive Night Cream. It provides proven hydration without worry of irritation. Ingredients such as cotton extract and aloe work together to rejuvenate skin, easing the stresses of the day. Simply smooth this moisturizer for sensitive skin onto a freshly cleansed face as part of your evening skincare regime. It is Dermatologist tested and has been awarded the National Eczema Association Seal of Acceptance. It's 98.9% natural and a gentle way to keep even very sensitive skin feeling fresh and well hydrated.
Delighted users swear by Burt's Bees Sensitive Night Cream and its efficacy. Women with extreme sensitive skins tried this and were amazed to see the results. For the first time in a long time they found their skin to be soft, smooth and healthier. And they love the fact that it's 98.9% natural. Pro tip: a little goes a long way. They have made up their minds to stick with Burt's Bees Sensitive Night Cream. What about you? It's super lightweight, soothes the skin, is great for even the most sensitive of skins and is great value for money. 
Acure Brightening Facial Scrub |100% Vegan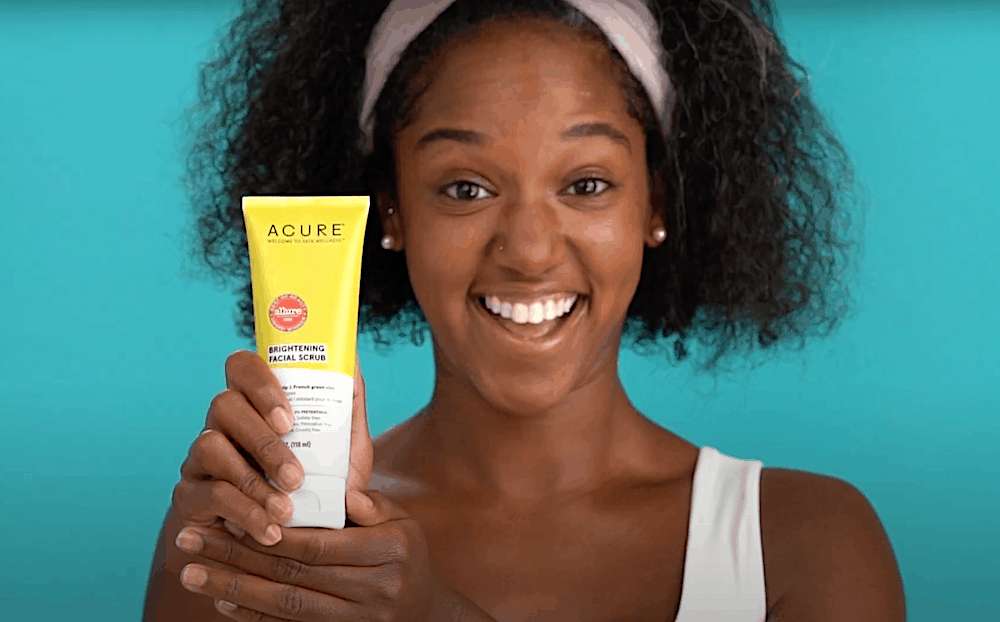 Exfoliation is the most important step in a sound skin care routine. It not only helps to get rid of dry and dead skin, it boosts skin's radiance and restores youthfulness. ACUREs Brightening Facial Scrub contains Sea kelp super-nutrients that soften and detox while lemon peel and French green clay exfoliate & cleanse. Madonna lily brings the brightness to round out this refreshing facial scrub. It's formulated for all skin types and is safe to use during pregnancy and while nursing. 
ACURE fans love the luxurious feel of this exfoliant as well as its earthy smell. They say their acne scars have visibly lightened with Acure Brightening Facial Scrub and their skin feels soft and smooth. It never irritates or dries their skin. Instead, they feel like they are receiving a relaxing spa treatment. Now who wouldn't love that?!!
The Honest Company Truly Calming Face + Body Lotion
It's best to err on the side of caution when you are an expecting or new mum. You don't want harmful chemicals being absorbed in your skin and harming the baby. Honest Ultra Calming Dreamy Lavender Face + Body Lotion is natural, pure, gentle, and specifically formulated for sensitive skin. Our plant-based, hypoallergenic body and face lotion hydrates and moisturizes even the most sensitive skin. It is made with safe, gentle, and hypoallergenic ingredients, and has everything you want, and nothing you don't. 
Moms looking for a body lotion that's safe to use during pregnancy and postpartum are delighted with The Honest Company Truly Calming Face + Body Lotion. The unscented lotion is great for sensitive skin. It moisturises the skin amazingly well and avoids all toxic chemicals. They trust The Honest Company and feel this is the best lotion you can get!
Palmer's Cocoa Butter Formula Tummy Mask for Stretch Marks and Pregnancy Skincare
Why limit skin care to just the face. The latest trend is to shower the same nourishing love on one's pregnant belly with Sheet Masks. Palmer's Cocoa Butter Formula Tummy Mask for Stretch Marks takes pregnancy skin care to the next level. This super concentrated moisture boosting and stretch mark reducing sheet mask for pregnant tummies is formulated with powerful ingredients to help reduce the appearance of stretch marks and soothe dry, itchy stretching skin. It provides an instant moisture boost to pregnant tummies. It's hypoallergenic, suitable for sensitive skin and dermatologist tested. 
Scores of women already trusted the Palmer's brand for its natural ingredients. But after experiencing the amazing effect of Palmer's Cocoa Butter Formula Tummy Mask for Stretch Marks, the user base has been expanding exponentially and their trust enhanced with every purchase. Veteran mums find this mask super moisturising and really helpful in relieving the itching. It's the perfect gift for a baby shower and a great relaxing treat for any expecting or new mum!