It's almost time! You and your partner can't wait to meet your baby, hold her in your arms and listen to her cooing sounds. Make your transition from pregnancy to being a new mum as smooth as possible, here's a list of 10 things you'll be glad you packed in your hospital bag.
Nursing Pillow and Positioner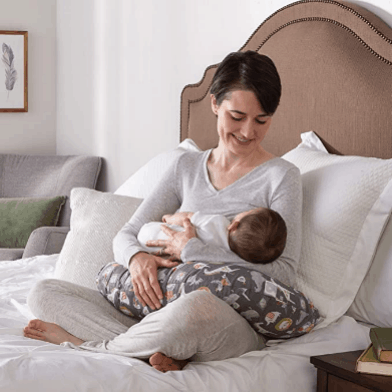 Nursing a baby is a skill that every new mom learns on the go. At such a time having an ergonomically designed pillow that supports the baby as well as the mother's back can be a godsend. Boppy Nursing Pillow is designed by keeping a new mother and her needs in mind. It works for a variety of feeding styles – cradle, cross cradle, football hold or bottle feeding. You can even get an extra pillow cover and both the Boppy Nursing Pillow as well as the Pillow Cover are machine washable. And guess what, it's great for baby's tummy time, for providing support when the baby is mastering the skill of sitting upright or for propping up the baby after a feed while her food is digested. 
Countless new mums have found Boppy Nursing Pillow to be life changing! They adore the comfort it brings to their nursing experience and alleviates the pain in the arms and shoulder muscles because of the constant cradling and leaning forward while nursing. If you are a new parent and want nursing time to be a serene experience, go for Boppy Nursing Pillow. It's cute, it's comfortable and it's super convenient!
Silk Seamless Wireless Maternity & Nursing Bra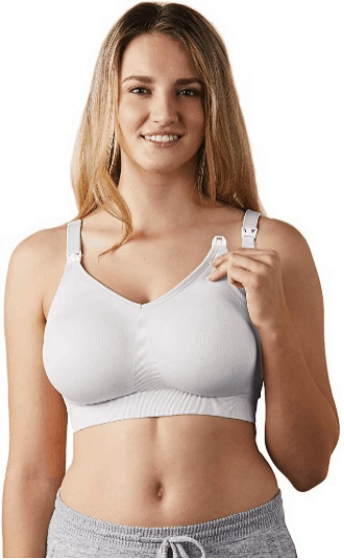 Pregnancy and nursing are times when a woman's body goes through a world of changes – inside and out. To have a comfortable bra that provides support during pregnancy and the coverage, flexibility and ease to unhook and re-hook the clips with one hand during feeding time is essential. BRAVADO! DESIGNS Body Silk Seamless Wireless Maternity & Nursing Bra are ideal for expecting mums as well as a new mother. They are luxuriously soft, machine washable, seamless and wire free with 4-way stretch fabric and come with moulded and removable foam cups. 
Experienced moms absolutely love the fit and flexibility of BRAVADO! DESIGNS Body Silk Seamless Wireless Maternity & Nursing Bra that shapes itself to variable breast sizes throughout the day. They prize the softness of the fabric which provides comfort and is breathable, especially at night. They also appreciate the seamless breast pads that do not show through the shirt and keeps you dry after feeding or pumping. But refer to the sizing chart the brand provides for better fit and comfort. 
Lanolin Nipple Cream for Breastfeeding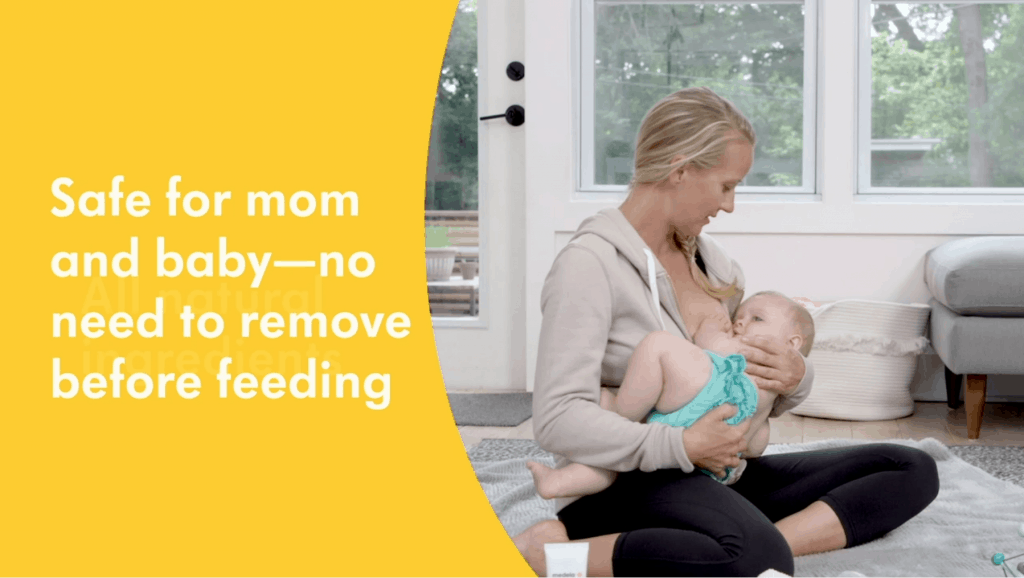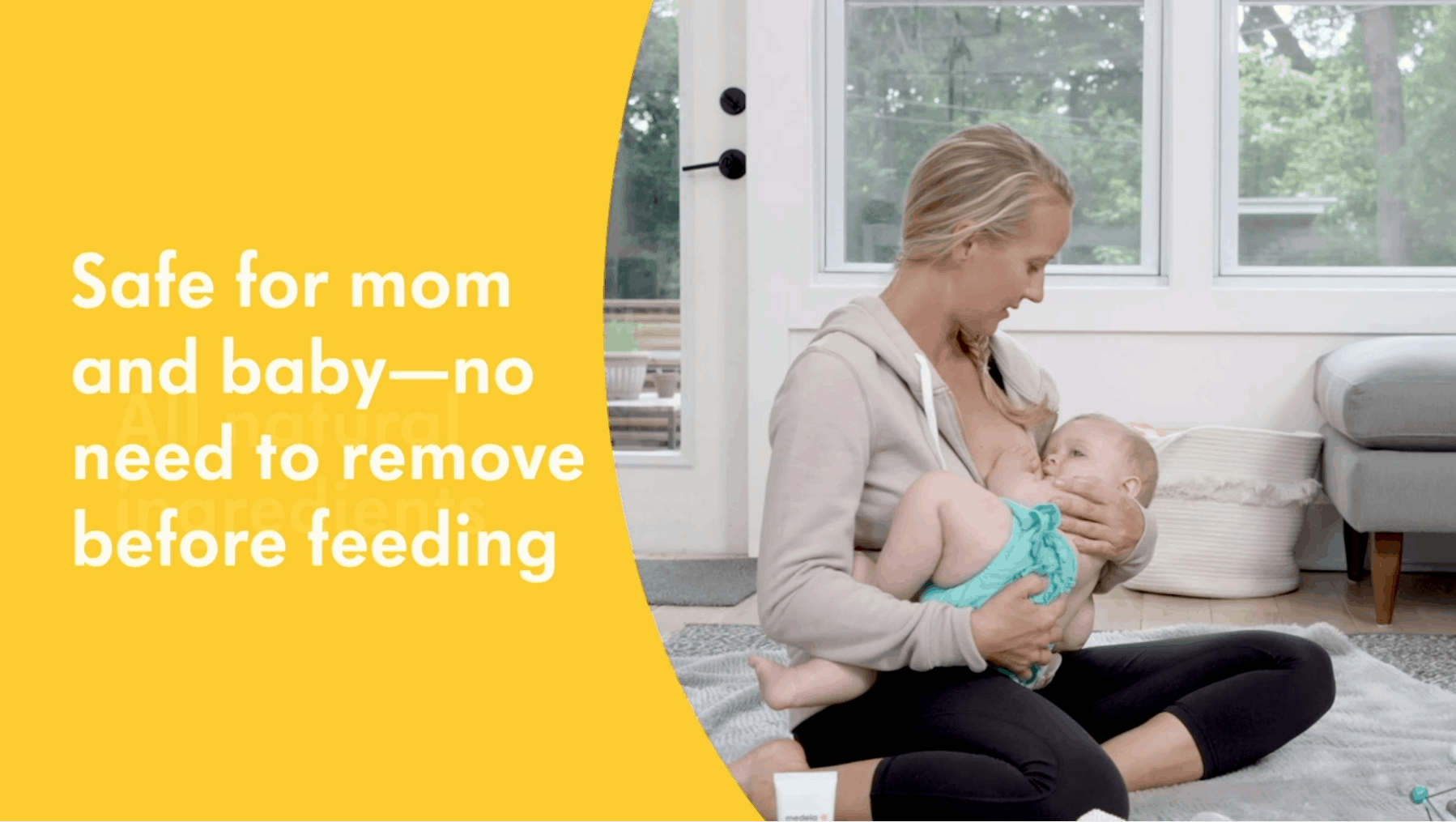 Medela, Tender Care, All-Natural Nipple Cream, Tender Care Lanolin, Offers Soothing Protection, Hypoallergenic, All-Natural Ingredients, 100% Safe, 2 oz. Tube
Being a new mom is a joy to behold, but it is not without its own set of challenges. breastfeeding an infant or pumping is one such challenge that can make your nipples sore, dry, cracked, chapped, itchy or even bleeding. Soothe the pain and discomfort with Medela Tender Care, Lanolin Nipple Cream. It's made from hypoallergenic all natural ingredients and is easy to apply. Also, there is no need to wipe it off before nursing as it is packed with natural ingredients, including lanolin, caprylic/capric triglycerides, and oat beta glucan, making the Medela Lanolin Nipple Cream safe for mom and baby alike.
Veteran moms say Medela Tender Care, Lanolin Nipple Cream is an absolute must for new mums, especially during those first few weeks. Just dab a little each time after you breastfeed without fail. It will help heal your nipples and make nursing a pleasant experience. There might be stains on your nursing bra, but the relief it provides will be worth it. Some moms recommend using it as diaper cream for baby. All in all it can be a life saver for a new mum.
Trideer Birthing Ball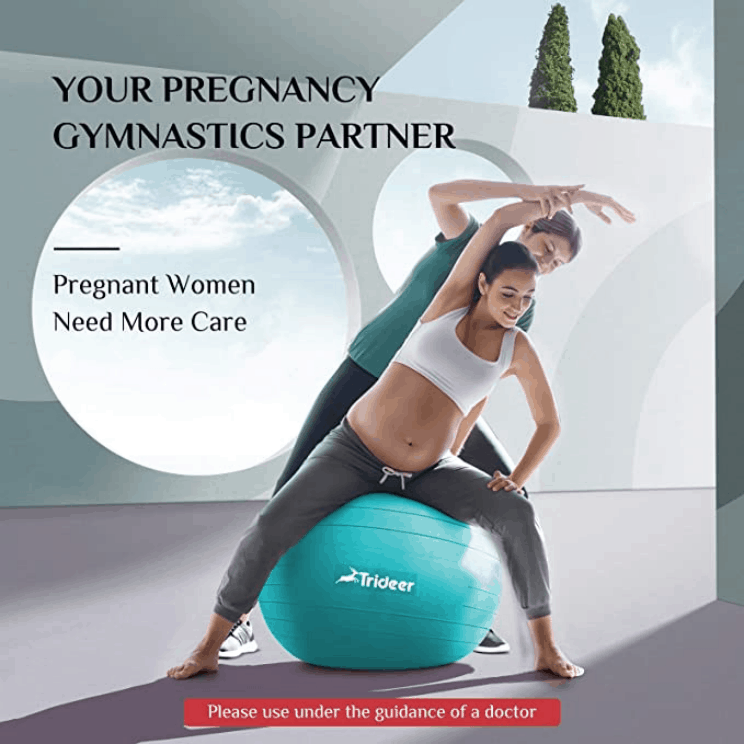 Forget diamonds, a Birthing Ball can be a girl's best friend during pregnancy and labour. It can ease back pain, relieve stress and alleviate pain in the pelvis and abdomen of an expecting mother and pave the way for a smooth labour and delivery. We recommend Trideer Birthing Ball. It's the densest ball out there with a thickness of 2000 micrometers and can resist up to 2200 lbs. It's made from high quality non- toxic PVC material that is BPA free and contains no heavy metals. It is designed to be anti-slip and comes with quick inflation foot pump.
Trideer Birthing Ball's flexibility of size and the multiplicity of colours they come in endear them to new mums. They swear by the comfort it provides and recommend that every pregnant woman have one of these. And the best part, it comes in handy not just for new mum to get back in shape after delivery or use as an office chair or for watching tv to improve her posture, but is brilliant when it comes time to soothe the baby. Users also find the quick inflation foot pump a lot better and quicker in inflating the ball than a hand pump. So bid adieu to back pain during pregnancy and sail through labour and birth with Trideer Birthing Ball. 
Kindred Non-Skid Push Socks for Maternity -"Baby You're Worth It!"
Your maternity hospital bag would be incomplete without a few pairs of warm, fuzzy, non-skid socks. Kindred Bravely Labor and Delivery Inspirational Fun Non-Skid Push Socks can bring that lighter note to an intense experience. They are perfect for keeping your feet warm while you walk the halls or pace the room. They are soft, comfortable and cute and can bring that rare smile to your nurse, midwife or OB's face. 
Veteran moms love the little lip on the back that allowed them to pull up their socks even with a huge belly. They even find it useful post-delivery to walk around the house while baby is securely sleeping in your arms. And it's so easy to care for them, just toss them in the machine with warm setting and they come out clean. The writing on the bottom is sturdy and does not fade or unravel even after several washes. No wonder they say Kindred Bravely Labor and Delivery Inspirational Fun Non-Skid Push Socks make for the best baby shower gifts to pack in an expecting mum's hospital bag.
Bumble and Bumble Pret-a-powder Dry Shampoo Powder 
A stay in the hospital is no picnic, but your hair may experience some of the worst 'bad hair days' in its lifetime. And life changing moments are taking place so cameras will click and pictures will be taken. What woman wants to look back at these golden memories and recoil in disgust at the state of her hair. Enter Bumble and Bumble Pret-a-powder Dry Shampoo. 
Its all-in-one hair powder features dry shampoo, style extender as well as volume benefits. So, whether you want to get rid of the greasiness or boost the volume of your hair, Bumble and Bumble Pret-a-powder Dry Shampoo gets the job done brilliantly!
Its finely milled formula enables it to blend easily in the hair, leaving no trace even in dark hair. Just a little bit of Bumble and Bumble Pret-a-powder Dry Shampoo and your hair is clean, fresh and voluminous. It is ideal for all hair types, textures and colours. Definitely worth the price! 
Simple Joys by Carter's Baby Long-Sleeve Bodysuit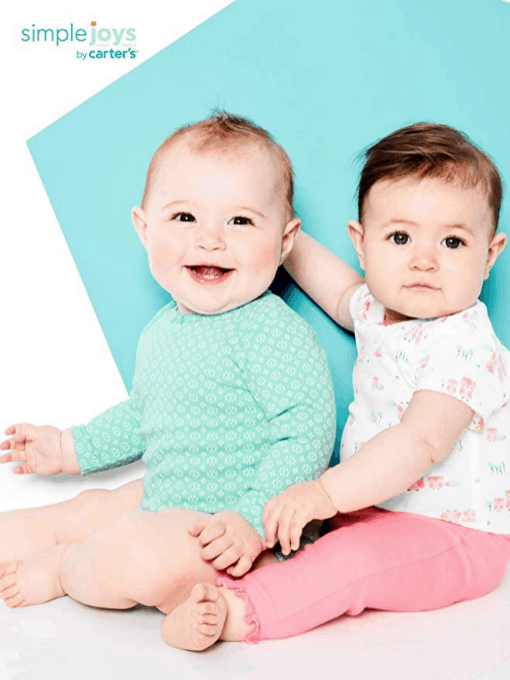 Get set to drool over these adorable baby onesies from Carter. They are cute, comfortable and made from 100% cotton fabric. Simple Joys by Carter's Baby Long-Sleeve Bodysuit can be effortlessly put on and off over your baby's head, thanks to its expandable shoulders designed with convenience in mind. 
Parents love the quality, the comfort of machine wash & dry and its durability. They also love the range of colourful and cute patterns Carter offers and the fact that the bodysuits perfectly match with the pants from Carter. For some delighted parents Carter's bodysuit makes up their little one's entire wardrobe. There is no bunching or riding up and the baby feels super comfy in these. Simple Joys by Carter's Baby Long-Sleeve Bodysuit are soft, cute, and definitely great value for your money. They also make for the perfect gift to new parents.
Swaddle Blanket for Newborn Babies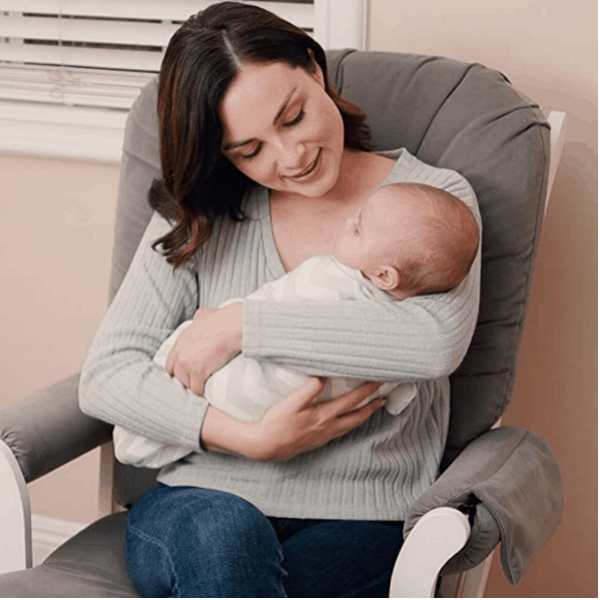 A baby's favourite place in the world is the crook of her mother's arm. Recreate the love and warmth with Comfy Cubs Swaddle Blankets. This snug baby wrap helps make your baby feel safe and cared for. All Babies have a startle reflex. Comfy Cubs Swaddle Blanket's light pressure helps soothe the baby and provide new parents that well deserved good night's sleep. It's easy to use and has an adorable leg pocket and adjustable hook-and-loop tabs that fasten securely over baby's chest for a cozy, reassuring fit.
Even skeptical moms have turned into true believers after their baby slept for 10 hours straight the first night she was wrapped in Comfy Cubs swaddle blanket. And it holds up great to frequent washing and drying. It's cute, it's comfy and it's so easy to use. Highly recommended for new mums-to-be.
Graco SnugRide SnugLock 35 LX Infant Car Seat 
An infant car seat may be the most important baby gear you purchase as a new parent. But there are so many options out there, and to choose one that fits your need as well as your budget can be a bit overwhelming. We suggest Graco SnugRide SnugLock 35 LX Infant Car Seat. It's easy to use, easy to install and its super light-weight. It provides good support for your baby and has remarkable safety features. The best part, you can securely install it in just three easy steps. It's one hand adjustable handle moves with ease, leaving the other hand free to hold the baby. The silent shade canopy is worth its name and adjusts without disturbing the baby.
Parents love the ease of one click handle which makes it easy to lift and take the car seat in and out of the car. They adore the soft fabric, the convenient 5-point front harness as well as the cushioning and padding of the seat that makes for a safe and cozy ride for baby. It ensures a safe and sturdy ride and is light enough to take baby places. And the best part, it's Click Connect technology enables you to attach the car seat to all Graco Click Connect strollers, making it easy to create your custom travel system. New parents love the ease and amazing safety features Graco SnugRide SnugLock 35 LX Infant Car Seat provides. It's a well-made infant car seat that comes highly recommended and at a great price!